Office of Dr Fazal Rahim, to make an appointment  or to refer a patient please call 1-256-362-9677

Welcome to the Tri-City Neurology LLC , Practice web site.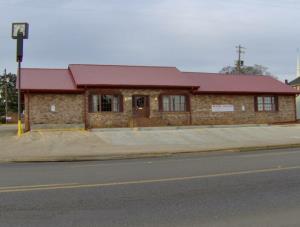 To make an appointment  or to refer patients please call  (256) 362-9677

Fazal Rahim M.D.

Certified in Neurology  (ABPN)

Certified in Sleep medicine(ABPN) 

Certified in Neuroimaging (UCNS)

Talladega Office:

Monday  8:00 AM to 5:00 PM

Tuesday 8:00 AM to 5:00 PM

Friday:    8:00 AM to 5:00 PM

Pell City:

Wednesday  8:00 AM to 12:00 PM

Thursday     8:00 AM to 5:00 PM


Click on the star or select patient portal link in menu to enter patient portal.

Disclaimer: The external links are provided for your information purposes only. Tricityneurology.com is not responsible for accuracy of the content. We recommend you discuss your specific complaints with the physician.

-Hair removal, skin resurfacing, dark spot treatment, spider vein and angioma removal and more.  

-Free evaluation. -Trained laser technicians.

- Competative pricing . Call (256) 362-9677

Sean O'Malley M.D 
Neurosurgeon 
Birmingham Brain and Spine Center
consults patients on Thursday at Talladega Alabama location. To make an appointment with Dr O'Malley please call   (205) 621-0145
Jonathan Rehburg M.D
with
Sylacauga OBGYN
sees patient at Talladega location every Wednesday. To make appointments with Dr Rehburg please call his office at  (256) 249-6995
For medical emergencies please dial 911 or go to the nearest Emergency room.

Patient portal gives access to your medical records and you can also communicate with doctor's office.

Long pulse Nd: YAG 1064 nm